Eat, Explore and Experience
Skiing and Boarding
From the complete novice to the expert skier, Hakuba provides some of the best skiing and boarding in all of Japan. It offers everything from gentle beginner slopes to steeps, bumps and long groomers and of course plenty of fresh powder. The Happo-One resort, boasting some of the highest snowfalls and longest vertical pitches in all of Japan is Hakuba's premier skiers and boarders mountain. Hakuba 47 and Goryu-Toomi challenges everyone from first timers to experts. Tsugaike and Iwatake are well suited to the beginner to intermediate, with long cruising trails providing an opportunity for non-stop uninterrupted skiing. Hakuba's reputation as a serious skiers destination is well balanced across all levels and offers something for everyone.
Half-pipes, terrain parks, gullies, hits, powder bowls and steeps are awaiting you in Hakuba. From Sun Alpina to Hakuba Cortina the variety of terrain on offer is guaranteed to satisfy all levels. For the beginner, learn to ski or snowboard with great views, helpful English speaking instructors and gentle slopes at all of the resorts. For the experts, fantastic powder conditions, berms, jumps, half-pipes, terrain parks and plenty of freestyle action is waiting to be had. Take your pick, as every resort has plenty on offer for skiers and snowboarders this winter in Hakuba. Favourites among the resorts are Hakuba 47 and Happo with their challenging and diverse terrain, Tsugiake's board park and Cortina with its light, dry, deep powder and ungroomed trails.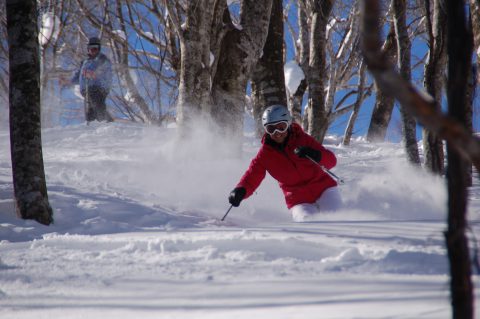 Alpine Alternatives
Hakuba provides an abundant variety of alpine alternatives and adventures for everyone to enjoy. Groomed cross-country courses wind their way through some of the most spectacular terrain to be found in the Japanese Alps. Ski the Olympic cross-country courses or the scenic Nordic courses at  Tsugaike ski resort. Experience guided ski/snowboard and snowshoe tours in the Alps or try out snow tubing, tobogganing, snow rafting and spring heli-skiing that is available at various resorts in the valley. For those wanting to have a break from the Alps, take in the history and culture of Nagano with tours departing from Hakuba to Matsumoto Castle, Nagano city's famous Zenkoji Temple and the snow monkeys at Jigokudani hot springs.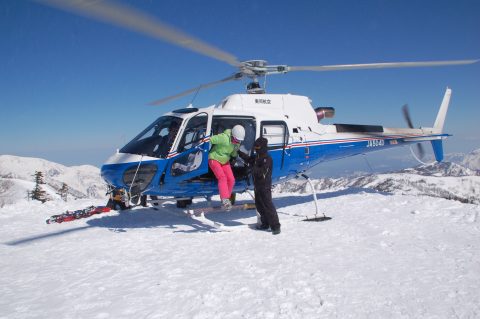 Après Activities
The town has a wide choice of Japanese and western restaurants and bars that cater to just about all tastes. Hakuba, by Japanese standards, has some of the best après-ski entertainment around. Most hotels have lounge/ bar areas where customers can enjoy a drink after skiing. Restaurants and bars outside of the customers' hotel open from around 6pm. Popular at night with the Japanese are Izakaya's. These traditional style restaurants/bars offer a wide range of Japanese dishes and drinks which are always satisfying and unique. The Izakaya's offer a very welcoming atmosphere to all those who visit. Hakuba also has quite a few bars which provide those who want to party till late the opportunity to do so. Alcohol prices average around 500yen per drink. Several nightclubs can be found in Hakuba, with the biggest situated at Omoshiro Hasshinchi resort hotel.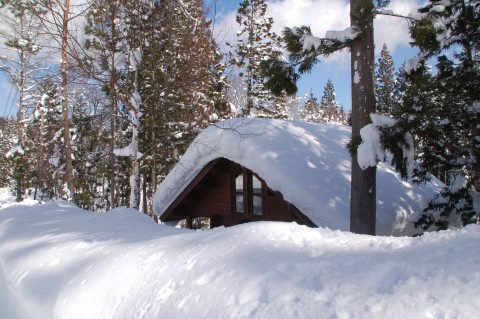 Après Eating Out
There are a plenty of options when it comes to eating out, something to suit every taste.  As there are so many options and food is subjective please click to view the 'Hakuba Tourism Essentials Guide'.